Wow! It's August and Summer is winding down.
Before you begin reflecting on all the Summer activities that you enjoyed, include one more!
For anyone that enjoys visiting area Historic architecture, enjoys high-style Interior Design, or is interested in helping a worthy charitable cause, YOU can accomplish all 3 by visiting the 2018 Nashua Designer Show House!
For the price of $25 / $35 you can contribute to the remarkable assistance that Home Health & Hospice Care, of Merrimack NH, provides. See ticket purchase info at HHHC.org
See this classic turn-of-the-century home built in the historic Beaux Arts architecture right in Nashua NH. The Frank E. Anderson House is listed on the National Register of Historic Places as part of the "Nashville Historic District".
See what incredibly talented Interior Designers and other professional craftsmen have done to preserve and re-design this beautiful landmark! Over 18 Interior Designers and the trade professionals that they work with, donated their time, talent and treasure to creating amazing spaces that will inspire and delight the visitors. You may even have the opportunity to meet some of these designers and discuss your next design project!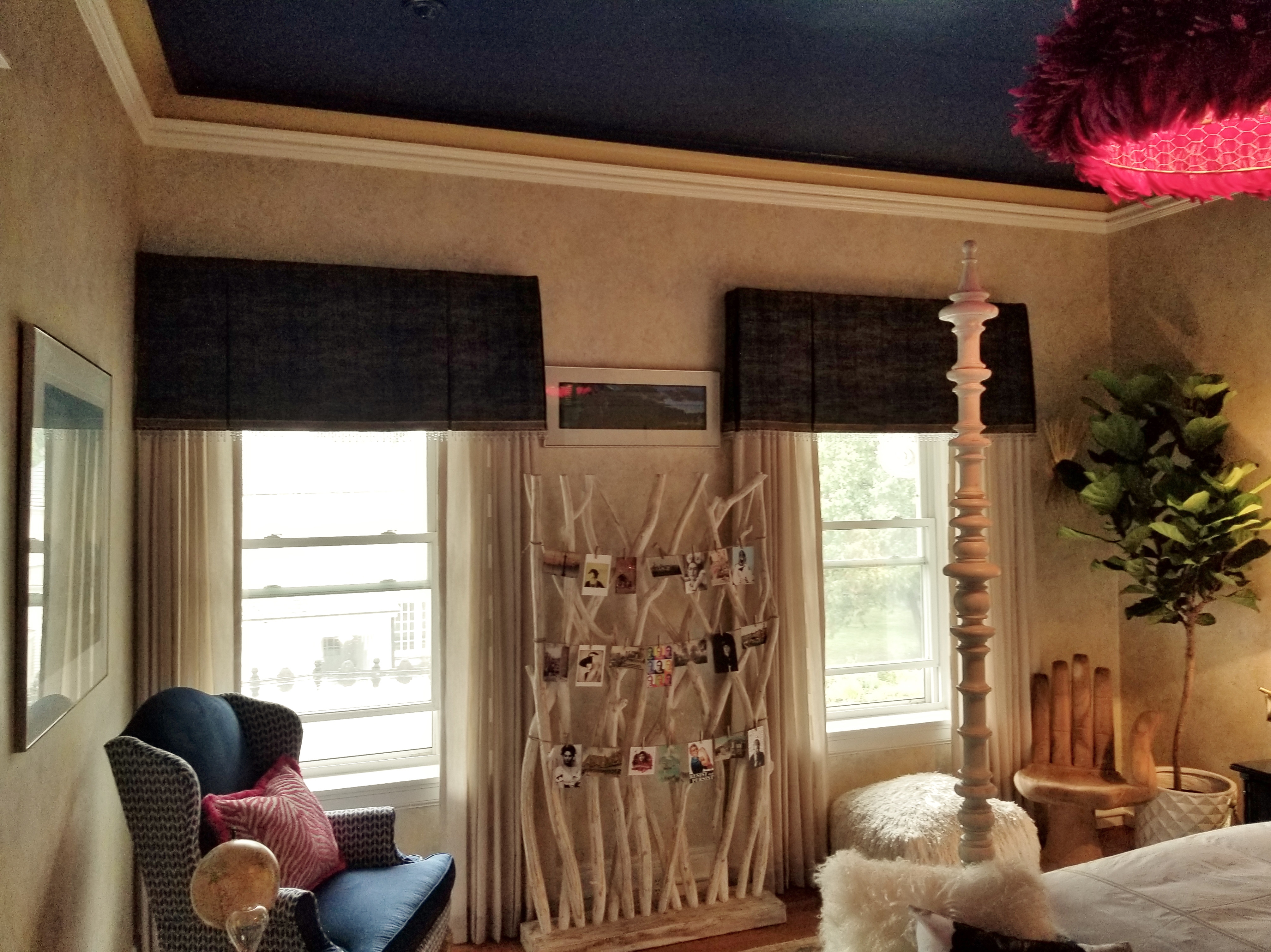 I had the pleasure of visiting this historic mansion back in January for the 1st time, when Dianna of Dianna Normanton Interiors, invited me to consult on textiles and design the window treatments for her 2nd Floor Bedroom. Dianna created a whimsical and vibrant bedroom for a mid-20's young professional woman. Her design for this room, while very fun, also respects the historic nature of the home and the fact that it will be occupied after the end of the Show House. Check out Dianna's facebook page to see the progression of the room!