Join us and over 300 vendors at this year's NH State Home Show!
Exhibitors cover all aspects of the home building/remodeling industry plus items in the New England Made concourse. Other highlights of the Show include the Junior Lego Build Competition, seminars and demonstrations.​
Produced by the professionals at the New Hampshire Home Builders Association this is the one show of the year to attend and interact with builders, remodelers, decorators, landscapers, and all types of home solutions providers. The latest in home-related products and services will be showcased – everything from mortgages to landscaping, hot tubs to custom home builders, and custom closets to fabulous kitchens and baths.
This event will be held March 2nd through March 4th, 2018 at the Radisson Hotel at 700 Elm St in Manchester, NH.
Show hours are:
March 2nd: 1 PM – 8 PM
March 3rd: 10 AM – 6 PM
March 4th: 10 AM – 4 PM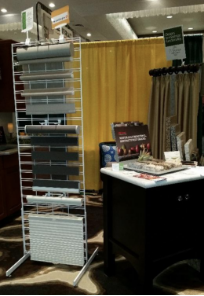 Where to Find Us
Right inside the Ballroom Entrance – Booths 800 & 701; 603 & 605.
We will be exhibiting with our partners:
Millyard Cabinetry; Manchester (800/701)
Tailored Living featuring Premier Garage; Manchester / Portsmouth (603/605)
Interested? You can purchase tickets online by following this link. 
Admission is $9 per adult. If you bring in a non-perishable food item, socks, or toiletries for Harbor Homes you will receive $3.00 off the admission fee.
Need more information? You can find more information, including the cost of admission, at the official NH State Home Show website.
We look forward to seeing you there!
Comments