It's finally here! Springtime is a great time to think about projects to update, or refresh spaces in your home.
We have had the pleasure of helping homeowners with lots of updates so far this year. As well as providing shades and blinds for newly constructed homes.
New windows and a kitchen update, required new shades and a top treatment for this homeowner that saw our products at RE Marble & Granite in Temple NH. After 30+ years in this home, this client decided it was time for custom!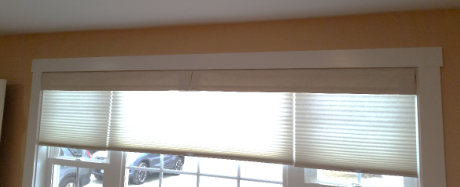 This client is making this newly purchased home her own. This traditional dining room takes on industrial flair with antique bronze light fixture and cornices with nailheads.
This week we installed Hunter Douglas Solera Roman shades throughout the 1st floor of a newly constructed home, and Lafayette Interiors Cellular shades throughout the 2nd floor.


We installed Allure Transitional shades from Lafayette Interiors in the sunroom of a newly purchased home, for a Hampton couple and honeycomb shades throughout the rest of the home.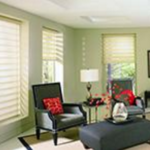 What's the benefit to a homeowner of covering all or several of the windows with shades or blinds at one time?
COST!! Manufacturers may offer a cost reduction when they can fabricate several pieces of the same product at one time. Also, the cost of installation may decrease.
CONVENIENCE!! Knowing that the job is done and you can move on to other projects. Also, the installation is done and you don't have to coordinate that piece into your schedule again.
RELAXATION!! Now that the sun isn't streaming into your bedroom at 5am on Saturday in June, you can sleep a bit longer. Or that spot where you watch TV, no longer has the sun's glare beating on the screen, you can catch up on the Red Sox!
Contact B. Burton Custom Decor today to get started on your new home design!
Comments