Carole Fabrics is a national distributor of Interior Design fabrics. Whether your taste is fresh and up-dated, traditional or retro-style, Carole Fabrics has the answer for your next design project! This makes Carole Fabrics a go-to resource for B Burton Custom Decor when working with homeowners for draperies, cushions, pillows and other Interior Design projects.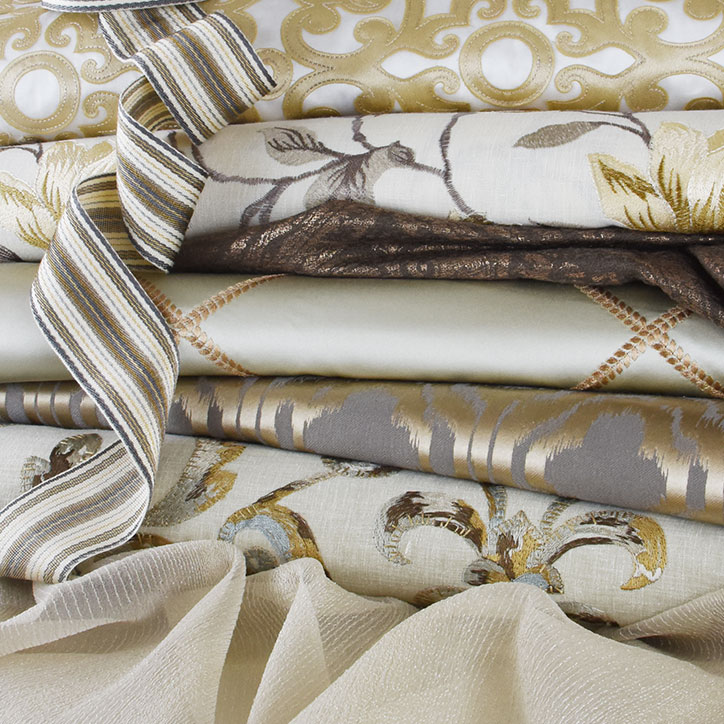 With new sample books being launched in both the Spring and Fall seasons of every year, we are able to find the most up-to-date designs to cover your need for any project. Even better is Carole Fabrics' use of exclusive designs. Every season Carole Fabrics offers some fabric patterns that are exclusive: You can't get these patterns from any other fabric house!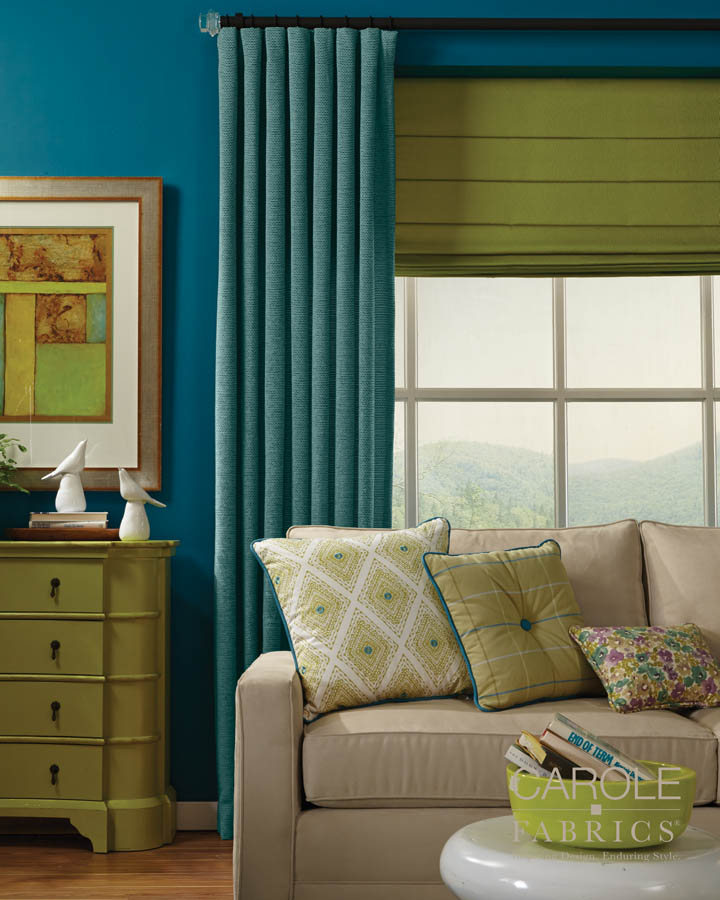 Carole Fabrics is an excellent choice for fabrics for East Coast design clients. Carole Fabrics inventories large quantities of fabric in their East Coast facility, which means your selection can be shipped the same day as it was ordered, helping to expedite your interior design project.
Also offered is a full line of fashion forward fabrics for draperies, upholstery, cushions, pillows, top of the bed products… whatever you need for your project. Carole Fabrics RESERVE line of sample books carries many multi-purpose fabrics that are weighted for upholstery and cushion projects but can also be used for window treatments. We can help you to select the right fabric suited for your individual interior design needs.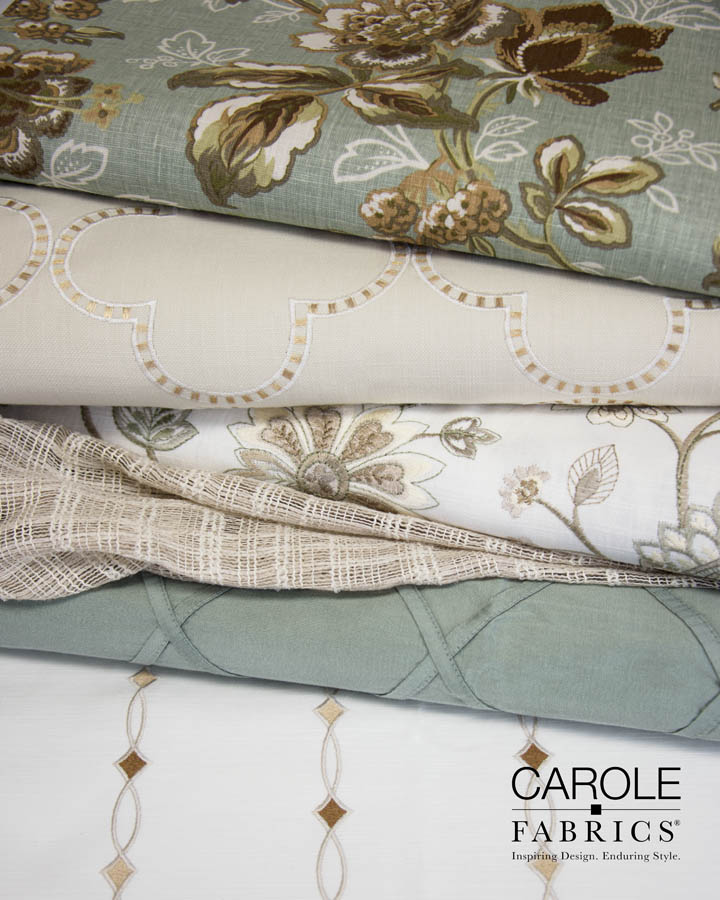 Carole Fabrics provides fabrication to the design trade. This means you can select fabric, a window treatment, or pillow design from us today, and it will ship in approximately 2 weeks. Visit Carole Fabrics online to shop their online samples and get inspired for your next project!
If you think Carole Fabrics is a great choice for you, contact B Burton Custom Decor today. We can bring sample books right to your home to help you choose the perfect fabric for your interior design project.
Schedule an Appointment