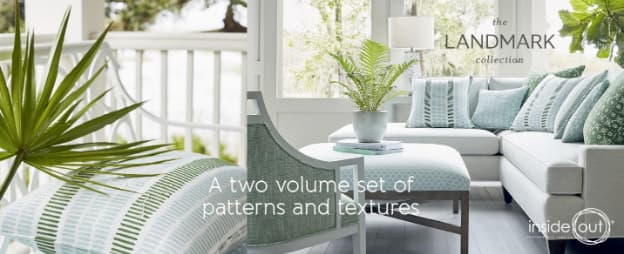 The days are growing longer, the temperatures warmer, and we all want to escape being inside and spend more time enjoying the outdoors! It's finally spring in New England!
Enjoying the outdoors may include outdoor entertaining, or simply enjoying your outdoor relaxing space by yourself and with your family. Either way, you want a comfortable, good looking and easy to care for area. This space probably includes fabric covered cushions and pillows, that should also be beautiful and easy to care for.
With the new spring season arriving, are you thinking of a new or updated look? With so many different outdoor and performance fabrics currently available, how do you choose the best fabric for your outdoor space? (Keep in mind that these fabrics work great indoors also!)
We are here to help you navigate the outdoor and performance fabric waters!
Sunbrella©
What?
It was originally created for marine applications (boat covers and cushions) and has evolved into beautiful fabrics for your outdoor cushions, pillows, awnings, umbrellas, and even outdoor draperies. Sunbrella has crossed over to indoor use for cushions, dining chairs, etc, for stylish indoor spaces that get lots of sunlight.
Benefits?
Sunbrella's primary feature is that it is fade resistant; the reason it is so great for outdoor use. Also, most Sunbrella fabrics dry quickly or causes water to bead when it hits the surface. This makes life easier if rain unexpectedly passes, or the sprinkler manages to hit your cushions.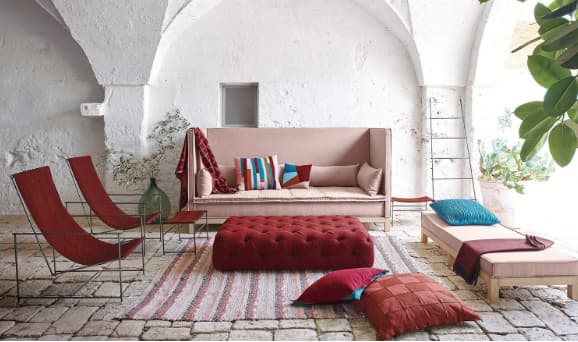 Sunbrella can be spot cleaned with a bleach and water solution.
Mitchell Fabrics Outdoor Collection
What?
This beautiful recently launched collection has similar qualities to Sunbrella. Highly durable for upholstery and cushions, both indoor and outdoor.
Benefits?
Patterns range from brightly colored solids and textures to very fun Summery designs! Tested for high durability and fade resistance. Can be spot cleaned with bleach solution. Oh yeah, very economically priced!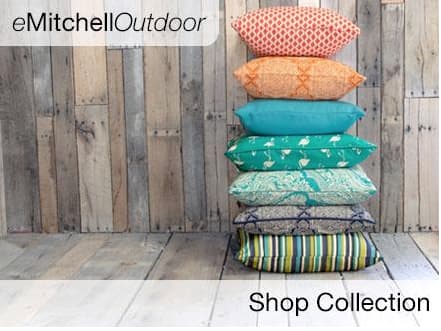 Thibaut Inside/Out
What?
Wow! Thibaut's Inside Out Performance Fabrics are ideal for family-friendly living. All patterns are exclusive to Thibaut Designs. Inside Out Performance Fabrics® is an all-in-one-performance fabric in the market that marries both style and function.
Benefits?
This collection features stain-resistant and fluorine-free technology that makes these fabrics durable enough for indoor use, easy to clean, and able to withstand the elements when used outside. Inside/Out combines the benefits of outdoor fabrics with high stain resistance while being safe from harmful chemicals typically applied to create these benefits.
Interested in seeing these beautiful fabrics and discussing which one works best for your space?
We have all of these and more beautiful sample books of Outdoor and Performance fabrics!
Contact B Burton Custom Décor for your designer fabric consultation today!
Comments